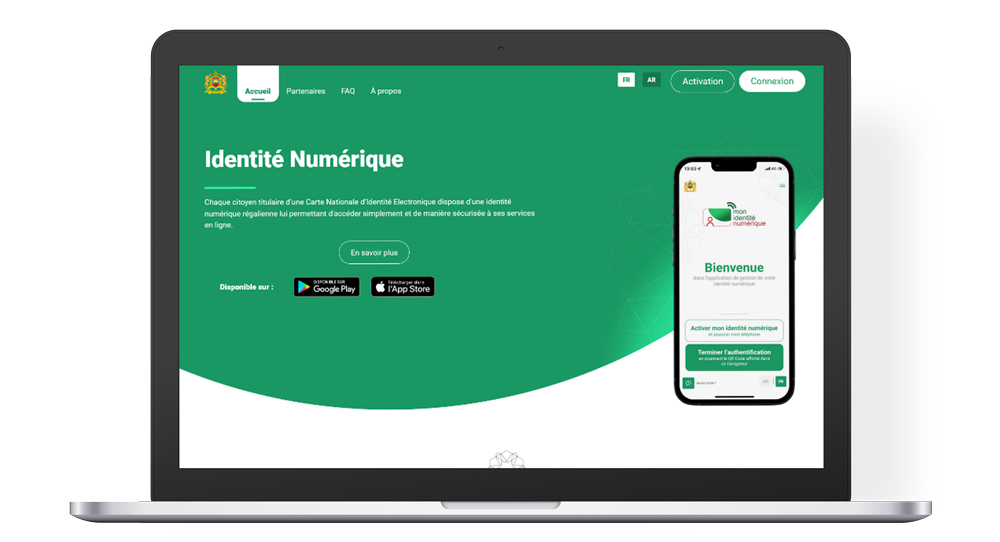 Today, 37 million Moroccan citizens can identify themselves online using a mobile app: "Mon identité numérique". This reliable, inclusive platform allows all citizens to have secure interactions online and offline with government services and institutions such as banks and insurance companies.
iDAKTO has partnered with IDEMIA to deliver the Moroccan digital identity platform through a large program launched by the Digital Development Agency and DGSN (Direction Générale de la Sûreté Nationale).
The solution provides strong, secure authentication and identification based on the contactless national ID card.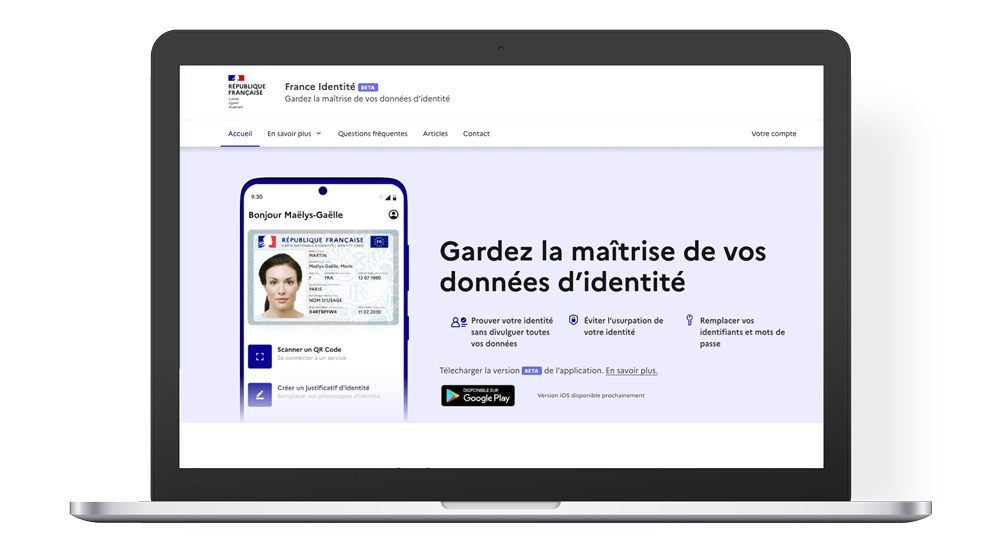 France Identité Numérique
With France Identité Numérique, French citizens who carry the new ID card will be able to access digital identity services and choose whether they wish to share their government verified identity data with service providers.
iDAKTO has proudly designed the ID card reading SDK and backend management system for France Identité Numérique, which will form a basis for France's EU-mandated digital identity wallet. This system provides a secure access to public and private online services to 70 million French citizens.
Bank onboarding with an ID Card
User chooses to signup to service provider with digital ID
User authenticates
with PIN or
biometrics
User reads ID card to create account with service provider
Service provider receives user data endorsed by the issuer